About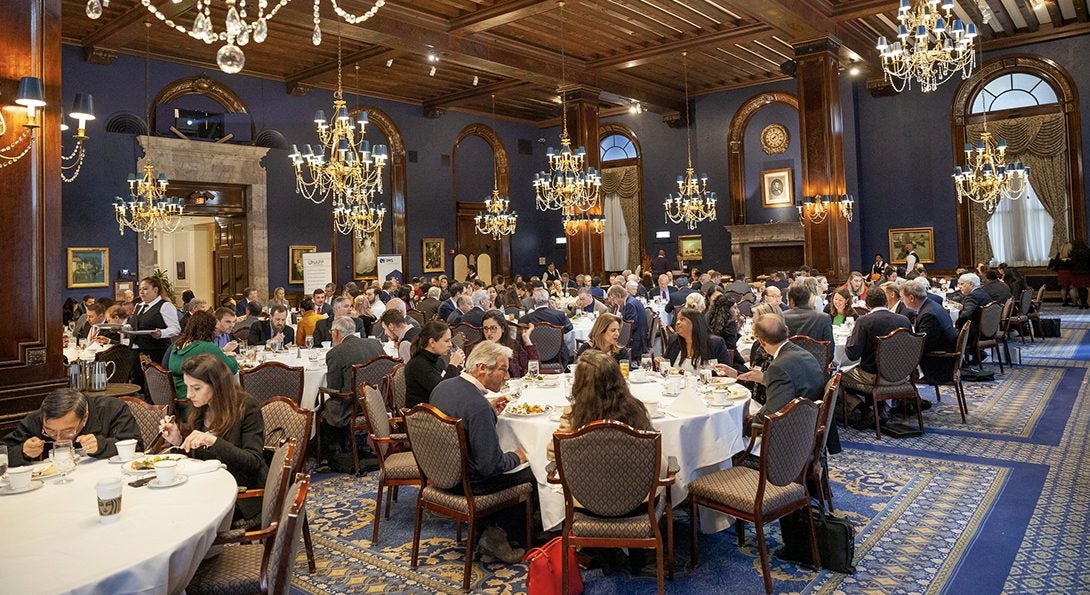 The Center for Intellectual Property, Information & Privacy Law's Annual Intellectual Property Law Conference, which covers developments in patent and antitrust; trademarks, copyrights, music, and entertainment; IP management and in-house counsel practice; and information technology and privacy law, has always been a way for the practicing bar, students, and academics to discuss and stay on top of this ever-changing arena of law.
A mainstay in IP CLE programming for more than 60 years, we're proud to provide a forum for presenters and attendees alike to share their insights into the most important IP developments and their future impact.
Virtual Networking Through Remo
We also know that networking with our presenters and panelists is an important feature of the IP Conference. We've partnered with Remo, a conference platform that provides attendees with best-in-class virtual networking opportunities, to ensure attendees and panelists have the same opportunities to meet and discuss important IP issues they've come to expect from the Conference.